InterInnov at the 2nd Global 5G event in Rome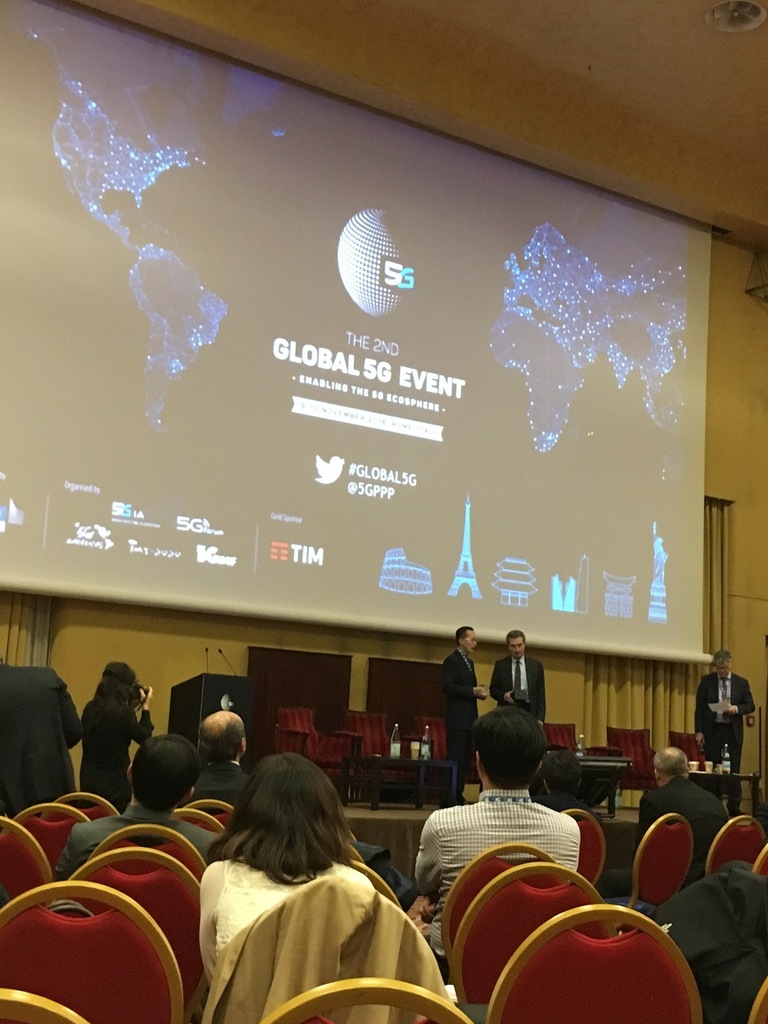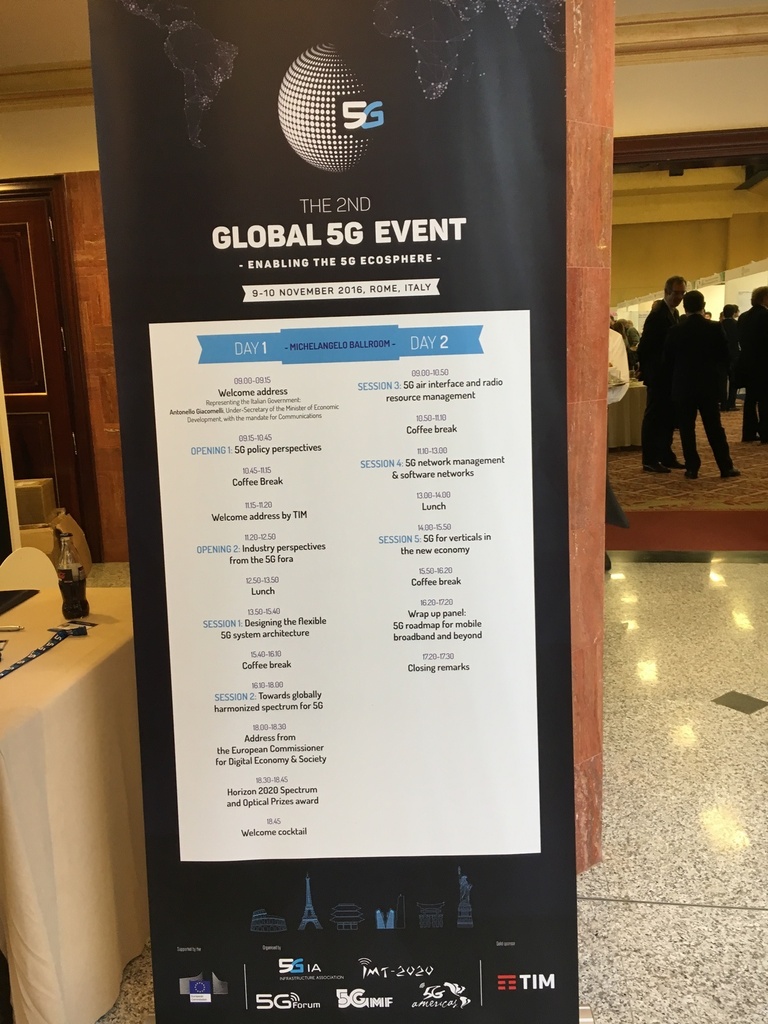 InterInnov participated in the 2nd Global 5G event on "Enabling the 5G EcoSphere", which took place in Rome on November 9 & 10, 2016.
The event gathered about 360 participants from all around the world around conferences with top-notch speakers and an exhibition where companies and projects were having booths.
InterInnov contributed in the event at different levels, particularly in designing the PR material: general theme and logo (that can be seen here), external banners and backdrops, podium, hotel signage. We also prepared a special brochure in the frame of the NetWorld2020 SME Working Group, that we chair. The brochure, entitled "SME Expertise and Skills in the 5G Domain", was broadly distributed during the event. It is also available online.